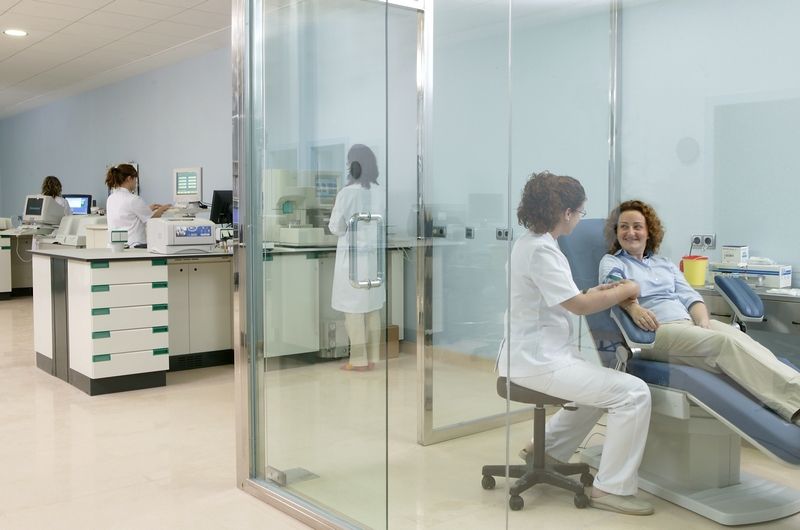 The following analytical procedures are carried out in the Laboratory:
Blood tests, with cell count and coagulation
Two Biochemical analyzers capable of carrying out all the determinations most frequently required in medical practice and also the so called "special determinations" such as hormones, antibodies and serology.
A Microbiology Unit that will process samples for germ identification and cultures.
The laboratory also includes a Blood Bank.